Sanjay Gandhi Institute of Trauma and Orthopaedics (SGITO), Bengaluru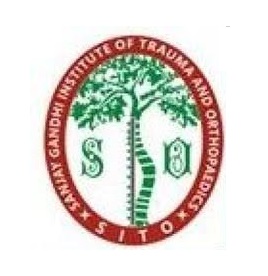 Sanjay Gandhi Institute of Trauma and Orthopaedics (SGITO), Bengaluru
Bengaluru, Karnataka, India
About
Sanjay Gandhi Institute of Trauma and Orthopaedics is a Government run autonomous Super Speciality Hospital and Research Institute. This is one of the well established Trauma and Orthopaedics centre started by Government of Karnataka in the year 1984 to cater to the poor and needy. As one of the leading regional trauma and orthopaedic speciality hospitals, we are dedicated to improving patient results by providing high quality, cost effective specialised trauma and orthopaedic care in a streamlined environment focused on wellness, mobility and quick recovery. The Institute also has a dedicated team of plastic surgeons which goes as a hand in hand speciality for trauma cases along with orthopedicians.
Services:
Orthopedics
Radiology
Physiotherapy
Plastic Surgery
Pathology
Spine Surgery
Transfusion medicine
Urology
Affiliation
Rajiv Gandhi University of Health Sciences (RGUHS)
Gallery
Reviews
No reviews received yet.
Be the first to add review