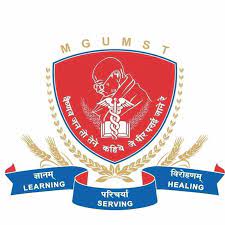 MS Ophthalmology
Duration: 3 Year(s)
Total Seats: 5
Mahatma Gandhi Medical College and Hospital (MGMCH), Jaipur
Jaipur, Rajasthan, India
99 Views
Course Specialty
Ophthalmology
Affiliation
Mahatma Gandhi University of Medical Science and Technology, Jaipur
Overview
Our Department is committed to advancing the understanding and treatment of ocular disorders. As we are a part of a renowned teaching hospital we use state of the art modalities to provide the best training to our students and the best possible care to our patients. We are equipped with the most modern technology such as Phacoemulsification, Perimeter, Ophthalmoscope and Retinoscope, Fundus Floorosein Angiography Camera, Green Laser, Cryo Unit, Keratometer, Indirect Ophthalmoscope, Synoptomphore, Operating microscope with TV Unit with camera, Slit lamp etc.
Our department is dedicated to the causes of vision disorders, to preventing them and to treating them should they occur. We aim at training future leaders in ophthalmology to be able to excel in their field as well as in researches and patient care.
We impart education to our Undergraduate students through both clinical and theory classes taken by the best in their field. The Post Graduate teaching consists of clinic internship, case presentations, seminars etc.
This University is also provide management seats with annual fees of 56.0 lakhs.
Fee (INR):
3950000 (Annual)
Accomodation:
Hostel Facility
Eligibility
Candidates must possess recognised degree of MBBS (or its equivalent recognised degree).
Admission Process:
Admission is based on NEET-PG Entrance Exam.
Similar Courses