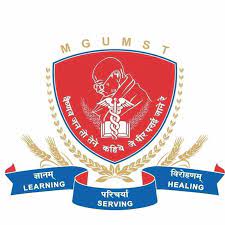 MS General Surgery
Duration: 3 Year(s)
Total Seats: 15
Mahatma Gandhi Medical College and Hospital (MGMCH), Jaipur
Jaipur, Rajasthan, India
89 Views
Course Specialty
General Surgery
Affiliation
Mahatma Gandhi University of Medical Science and Technology, Jaipur
Overview
Training and teaching programme: Besides treating the patient our dept. is involved in constant teaching and training of -

1. Undergraduate students

2. Interns

3. Postgraduate's students.

For which our department is equipped with seminar room, library of the dept. with latest teaching material and modern audio-visual aids.
We all tried to trained and teach our students to produce good quality medical graduates and postgraduates.
Department is capable of treating large no. of patients in OPD, OT and wards and emergency every year. The aim of our dept. is to provide comprehensive surgical care with minimum of expenditure which is in the interest of the patient.
This University is also provide management seats with annual fees of 56.0 lakhs.
Fee (INR):
3500000 (Annual)
Accomodation:
Hostel Facility
Eligibility
Candidates must possess recognised degree of MBBS (or its equivalent recognised degree).
Admission Process:
Admission is based on NEET-PG Entrance Exam.
Similar Courses