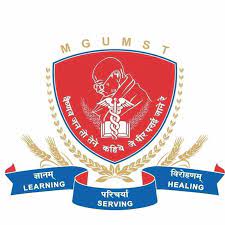 MD Psychiatry
Duration: 3 Year(s)
Total Seats: 4
Mahatma Gandhi Medical College and Hospital (MGMCH), Jaipur
Jaipur, Rajasthan, India
116 Views
Course Specialty
Psychiatry
Affiliation
Mahatma Gandhi University of Medical Science and Technology, Jaipur
Overview
The Department of Psychiatry and Psychotherapy offers a full complement of Diagnostic, Psychotherapeutic, and Medical management of Psychiatric Disorders - Our vision is to provide Mental Health care of International standards to all by a team of highly qualified and experienced psychiatrists and psychologists.
This University is also provide management seats with annual fees of 56.0 lakhs.
Fee (INR):
3000000 (Annual)
Accomodation:
Hostel Facility
Eligibility
Candidates must possess recognised degree of MBBS (or its equivalent recognised degree).
Admission Process:
Admission is based on NEET-PG Entrance Exam.
Similar Courses