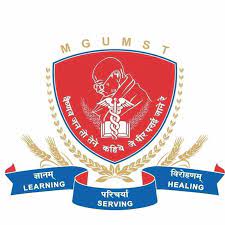 MD Pathology
Duration: 3 Year(s)
Total Seats: 10
Mahatma Gandhi Medical College and Hospital (MGMCH), Jaipur
Jaipur, Rajasthan, India
156 Views
Course Specialty
Pathology
Affiliation
Mahatma Gandhi University of Medical Science and Technology, Jaipur
Overview
The pathology department is the backbone of the medical college and hospital. The Mahatma Gandhi University has a big spacious well ventilated and well equipped pathology department with modern state of art facility. It consists of modern teaching laboratories, air conditioned lecture theatres with audio visual facilities. The pathology museum boasts of a collection of specimen of rare diseases. Department has modern histopathology, cytopathology, haematology and service laboratories for catering the needs of Mahatma Gandhi Hospital attached to the medical college. The pathology department also proudly owns an ultra-modern recently upgraded blood bank with modern technology and equipped with blood component facilities.
The pathology department provides all the investigations to the OPD & IPD patients of the hospital. It is equipped with modern haematology analyzers, urine analyzers and has the facilities for coagulation studies. The laboratory runs round the clock & provides emergency service.
Fee (INR):
1200000 (Annual)
Accomodation:
Hostel Facility
Eligibility
Candidates must possess recognised degree of MBBS (or its equivalent recognised degree).
Admission Process:
Admission is based on NEET-PG Entrance Exam.
Similar Courses