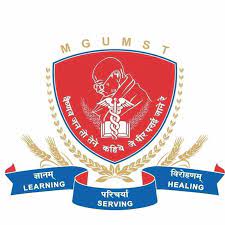 MD Nuclear Medicine
Duration: 3 Year(s)
Total Seats: 2
Mahatma Gandhi Medical College and Hospital (MGMCH), Jaipur
Jaipur, Rajasthan, India
115 Views
Course Specialty
Nuclear Medicine
Affiliation
Mahatma Gandhi University of Medical Science and Technology, Jaipur
Overview
Nuclear Medicine is a branch of medicine which use radioactive substances in the diagnosis and treatment of disease. In this speciality, we use relatively very small amounts of radioisotopes to diagnose and treat diseases. Nuclear medicine is divided into diagnostic and therapeutic nuclear medicine.
In therapeutic Nuclear Medicine, we have facility of bone pain palliation, radio iodine therapy, Radiosynovectomy, Patch therapy for keloid lesions.
This University is also provide management seats with annual fees of 56.0 lakhs.
Fee (INR):
2000000 (Annual)
Accomodation:
Hostel Facility
Eligibility
Candidates must possess recognised degree of MBBS (or its equivalent recognised degree).
Admission Process:
Admission is based on NEET-PG Entrance Exam.
Similar Courses