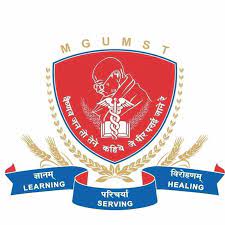 MD Hospital Administration
Duration: 3 Year(s)
Total Seats: 2
Mahatma Gandhi Medical College and Hospital (MGMCH), Jaipur
Jaipur, Rajasthan, India
141 Views
Course Specialty
Hospital Management
Affiliation
Mahatma Gandhi University of Medical Science and Technology, Jaipur
Overview
The department is actively involved and strongly committed to capacity building and human resources development in hospital administration at national and international stages. The post graduate degree MD HA program is started from…………. to develop and enhance problem solving and decision making abilities of students when working in healthcare organizations, awareness of socio - economic environment of hospitals, analysis and logical data interpretation, data processing skills, marketing, operations, quality and strategic management skills. Curriculum will tune students to the best and latest practices in hospitals in following area:

Hospital planning and designing.
Quality in patient care.
Safety in patient care.
Infection control in Hospital practices.
Communication skills.
Emergency code in Hospital.
Accreditation of Hospital.
HR management.
Hospital related drills.
Application of Work Study techniques in Hospital.
Research activities in the field of healthcare management.
Fee (INR):
1000000 (Annual)
Accomodation:
Hostel Facility
Eligibility
Candidates must possess recognised degree of MBBS (or its equivalent recognised degree).
Admission Process:
Admission is based on NEET-PG Entrance Exam.
Similar Courses