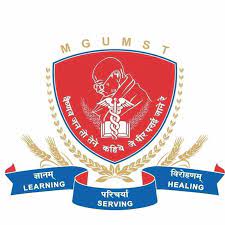 MD Forensic Medicine
Duration: 3 Year(s)
Total Seats: 2
Mahatma Gandhi Medical College and Hospital (MGMCH), Jaipur
Jaipur, Rajasthan, India
107 Views
Course Specialty
Forensic Medicine
Affiliation
Mahatma Gandhi University of Medical Science and Technology, Jaipur
Overview
Forensic science is the most important instrument for the detection or investigation of crime and the administration of justice by providing vital and crucial information about the evidence found in a victim's body. Forensic Medicine & Medical Jurisprudence & Toxicology is a science of applying medical facts to legal problems. Our department is the only Department of private medical teaching to have an Alcometer (Breath Analyzer) that provides the percentage of alcohol consumed at random which is a unique facilities giving report of alcohol consumption on the spot. We are involved in preparing Medico Legal Reports of different offences like assault, accidents, alcohol consumption, sexual assaults and age estimation reports. We also conduct Medicolegal Autopsy of accident and Hospital deaths.
Our department goes for undergraduate teaching to the level of Medicolegal services provided by a very few hospitals in the private sector of the state.
Fee (INR):
600000 (Annual)
Accomodation:
Hostel Facility
Eligibility
Candidates must possess recognised degree of MBBS (or its equivalent recognised degree).
Admission Process:
Admission is based on NEET-PG Entrance Exam.
Similar Courses