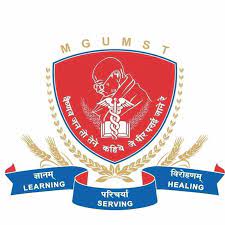 MD Biochemistry
Duration: 3 Year(s)
Total Seats: 1
Mahatma Gandhi Medical College and Hospital (MGMCH), Jaipur
Jaipur, Rajasthan, India
78 Views
Course Specialty
Clinical Biochemistry
Affiliation
Mahatma Gandhi University of Medical Science and Technology, Jaipur
Overview
The department also conducts the annual 8 weeks PG teaching programme for MD / MS residents of other specialties.
The department also has a Central Biochemistry lab equipped with latest instruments &analyzers including Selectra E (Merck), Immulite 1000 (Siemens) and ABL flex blood gas analyzer. The lab runs round the clock where more than 600 investigations are processed daily. The major investigations include routine blood chemistry, hormones, tumor markers, heart specific enzymes etc.
Fee (INR):
600000 (Annual)
Accomodation:
Hostel Facility
Eligibility
Candidates must possess recognised degree of MBBS (or its equivalent recognised degree).
Admission Process:
Admission is based on NEET-PG Entrance Exam.
Similar Courses