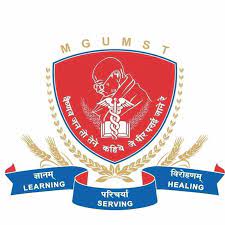 MD Anatomy
Duration: 3 Year(s)
Total Seats: 4
Mahatma Gandhi Medical College and Hospital (MGMCH), Jaipur
Jaipur, Rajasthan, India
101 Views
Affiliation
Mahatma Gandhi University of Medical Science and Technology, Jaipur
Overview
Knowledge of the human anatomy plays a crucial role in the pursuit of a medical degree. The teaching at MGUMST aims at equipping students with the knowledge in anatomy to help them embark a professional journey filled with competence and confidence.
The department has been moulded and nurtured under the guidance of several able doctors and professors.The department has all the facilities relating to infrastructure & equipment as required by MCI. The teaching facilities are supported by a large number of museum specimens, models and charts spread over all the sections viz. Dissection hall, Museum and Histology laboratory.
The undergraduate students are taught through a precisely framed time table. The didactic lectures are well supported with audio- visual aids. For the practical training there are adequate number of cadavers, museum specimens, models & Histology slides. The students are guided through extensively and precisely planned instructions.
Accomodation:
Hostel Facility
Eligibility
Candidates must possess recognised degree of MBBS (or its equivalent recognised degree).
Admission Process:
Admission is based on NEET-PG Entrance Exam.
Similar Courses