Max Super Speciality Hospital, Patparganj, New Delhi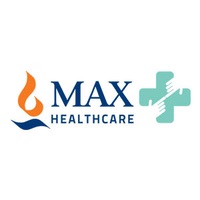 Max Super Speciality Hospital, Patparganj, New Delhi
New Delhi, Delhi, India
About
Max Super Specialty Hospital, Patparganj is 400+ bed Healthcare facility and a unit of Balaji Medical Diagnostic Research Centre. Equipped with 116 ICU beds and 14 HDU beds, Max Super Specialty Hospital Patparganj brings together patient-centric care and the latest innovations in medical technology. With over 510 medical experts and leading doctors, and a nursing staff of over 770 nurses, each and every individual of the Max Patparganj family is committed towards providing the highest standard of medical care in the world.
Specialties:
Cardiac Sciences
Oncology
Neurosciences
Obstetrics and Gynecology
Orthopedics
Urology and Kidney Transplants
Metabolic and Bariatric Surgery
Affiliation
National Board of Examination (NBE) - New Delhi
Gallery
Reviews
No reviews received yet.
Be the first to add review