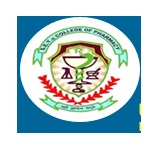 Master of Pharmacy (M.Pharm) in Pharmacology
Duration: 2 Year(s)
Total Seats: 18
The Soniya Education Trust's College Of Pharmacy, Dharwad
Dharwad, Karnataka, India
58 Views
Course Specialty
Pharmacology
Affiliation
Rajiv Gandhi University of Health Sciences (RGUHS)
Overview
The department aims at investigating the effect of drugs on animals to acquire in vivo knowledge on the mechanism of drug action, drug toxicity and use of drugs to delineate biological processes for the cure of diseases. In addition, identification and validation of new cellular targets for drug action and design as well as development of new drugs will be carried out.
The department is interlinked with Pharmaceutical Chemistry, Pharmaceutics and Pharmacognosy to screen drugs/formulations/new extracts developed by other sister departments.
Faculty members are actively involved in developing new methods to screen various classes of drugs such as cardiovascular, anti-inflammatory, antibacterial, etc.
These formulations will be considered for scale-up batches. Research work of the department is supported by AICTE, VGST and CSIR. The department has a separate animal house facility recognized by the CPSCEA.
Eligibility
Candidate should have passed B.Pharm degree examination of RGUHS or B.Pharm examinations of any other recognized University established in India or equivalent course recognized by PCI or AICTE, and should have secured not less than 55% (aggregate of four years). For SC/ST, and Category-I, the percentage should not be less than 50%.
Minimum Education
BPharm (Bachelor Of Pharmacy)
Admission Process:
Admission based on Entrance Exam.



Similar Courses