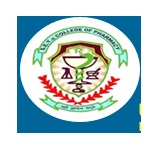 Master of Pharmacy (M.Pharm) in Pharmacognosy and Phytochemistry
Duration: 2 Year(s)
Total Seats: 10
The Soniya Education Trust's College Of Pharmacy, Dharwad
Dharwad, Karnataka, India
60 Views
Course Specialty
Pharmacognosy
Affiliation
Rajiv Gandhi University of Health Sciences (RGUHS)
Overview
A systematic and scientific validation of traditional drugs is an important task of Pharmacognosy and Phytochemistry department. The department is actively involved in identification of therapeutically active molecules from various natural sources. The department maintains quality standards in medicinal plants as per WHO guidelines. The department is having highly qualified research staff with spacious laboratories and specialized equipments such as GC, Trinocular Microscope, HPLC (isocratic), FTIR, Cold centrifuge, Shaker Incubator, Clevenger's apparatus, Digital balance for research and teaching activities.
R & D activities and infrastructural facilities of the department are financially supported by Rajiv Gandhi University of Health Sciences (RGUHS), Bangalore, Vision Group of Science and Technology (VGST), Bangalore and All India Council for Technical Education (AICTE), New Delhi. Extensive research is being carried out to identify, isolate, culture and screening of various endophytes from the plant origin microbes. Recent efforts involve the use of biopolymers such as polysaccharide and to develop novel formulations for phytochemicals. Research on screening of medicinal plants in areas of psychopharmacology, natural antioxidants, antidiabetic, immunomodulators, cardioprotective and isolation, characterization of phytoconstituents are actively pursued.
Eligibility
Candidate should have passed B.Pharm degree examination of RGUHS or B.Pharm examinations of any other recognized University established in India or equivalent course recognized by PCI or AICTE, and should have secured not less than 55% (aggregate of four years). For SC/ST, and Category-I, the percentage should not be less than 50%.
Minimum Education
BPharm (Bachelor Of Pharmacy)
Admission Process:
Admission based on Entrance Exam.
Similar Courses