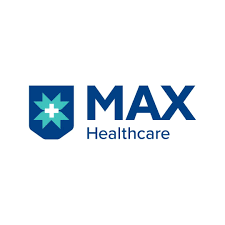 International Fellowship in Infectious Diseases Critical Care Medicine
Duration: 1 Year(s)
Max Super Speciality Hospital, Saket, New Delhi
New Delhi, Delhi, India
440 Views
Course Specialty
Infectious Diseases
Overview
Curriculum is designed to train fellows to become experts in the clinical management of infectious diseases in the critical care setting. There are high rates of infection, antibiotic use and antibiotic resistance in intensive care units (ICUs), which underscores the need to train infectious diseases specialists to work with critically ill and complex patients in order to drive antimicrobial stewardship and infection control in this setting.

At the completion of training the fellow should be able to:

Diagnose and manage serious infections appropriately and in a timely manner, resulting in improved outcomes of critically ill patients,
Recognize and manage serious infectious disease outbreaks and public health crises.
Demonstrate competence in antimicrobial stewardship, infection prevention and control in the intensive care environment.
Demonstrate in-depth knowledge and technical skills necessary to provide comprehensive care to a broad range of critically ill and injured patients, and to lead an inter professional team of ICU providers.
Accomodation:
Hostel Facility
Eligibility
FNB/DM/DNB Critical Care Medicine from a recognized Institute or equivalent
Passed IFCCM [ Indian Fellowship in Critical Care Medicine, ISCCM]
EDIC [ European Diploma in Intensive Care Medicine/ Equivalent Qualification]
MD Medicine/Anaesthesia/Chest with minimum three years' experience in Critical Care Medicine
MRCP/MD Equivalent overseas PG qualification
Minimum Education
DM Critical Care Medicine
MD Anesthesiology
EDIC (European Diploma in Intensive Care Medicine)
IFCCM (Indian Fellowship in Critical Care Medicine)
FNB Critical Care Medicine
DNB Critical Care Medicine
Admission Process:
Interested candidates can contact through email or contact number and inquire about the application process.
Similar Courses