Hi Tech College of Pharmacy, Bhubaneswar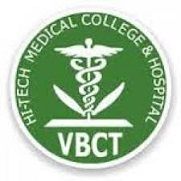 Hi Tech College of Pharmacy, Bhubaneswar
Bhubaneswar, Odisha, India
About
Started with a great mission in the year 1997 under T.P. Educational Trust at Paralakhemundi. To our credo we have more than 6,000 students in our 20 colleges which have 50 departments offering 50 courses. Our group has one of the best placement records in the industry and continues to place its wards in diverse industry verticals like MNCs and National companies with enormous packages.
Facilities:
Library: The college library has an excellent collection of books. The library stocks current science journals, research publications in addition to regular reference titles. It contains a wide range of books, videos, CDs and electronic database.
Classroom: Built to international standards, the auditorium reflects, like everything else at the college, the commitment to provide students with the best of facilities.
Hostel Facility: The college provides separate hostel facilities for male and female students. The facility caters to and looks after the needs of students who are from all over the country and abroad.
Gallery
Reviews
No reviews received yet.
Be the first to add review