Geetanjali Medical College and Hospital (GMCH), Udaipur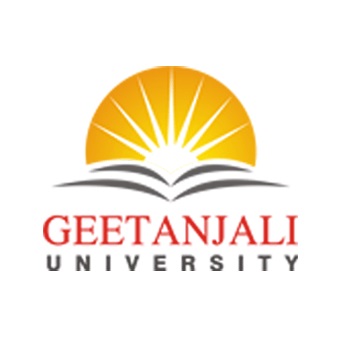 Geetanjali Medical College and Hospital (GMCH), Udaipur
Udaipur, Rajasthan, India
About
The GMCH institute is a part of Geetanjali University, Udaipur. It is Shri J.P. Agarwal's dream that GMCH has come into existence who as a founder and chairman of the institute has left no stone unturned to make it a successful one. Geetanjali Medical College & Hospital is a recognized medical college by Medical Council of India and Govt. of India with annual intake of 250 MBBS Students. At GMCH, we strictly follow the norms to ensure that our students receive high standards of medical education, skill and confidence.
Facilities:
Lecture Room: The classes are equipped with modern audio visual devices that help them to get knowledge in a Hi-tech way.
The classrooms have well maintained benches for the students and elegantly built table chair for teachers.
Computer Lab: The computer labs are well maintained with ample space and seating arrangements. The students are allotted with individual computers every time they access into the labs.
Laboratories: The institutes have inbuilt well maintained and fully equipped laboratories. Each laboratory is spacious and provides ample space for all the students to come together and do experiments on their own.
Library: There is well stocked Central Library with more than 50,000 books included national and international journals and E-journals. The libraries provide a peaceful environment and allow the students to concentrate.
Other Facilities: Auditorium, Cafeteria, Sports, GYM, Hostel Facility, Banking Facilities.
Affiliation
Geetanjali University - Udaipur
Gallery
Reviews
No reviews received yet.
Be the first to add review