Geetanjali Institute of Pharmacy (GIP), Udaipur
Geetanjali Institute of Pharmacy (GIP), Udaipur
Udaipur, Rajasthan, India
About
Geetanjali Institute of Pharmacy (GIP) was established in the year 2006 while considering the ever demanding requirements of the well qualified pharmacists in the nation. GIP has consistently rated as one of the top pharmacy institutes in Rajasthan and is a part of the most comprehensive academic health sciences center. Students learn from leaders in pharmacy education and research as well as an interdisciplinary team of faculty and health care professionals. The Institute is owned & managed by Geetanjali University, Udaipur and approved by Pharmacy Council of India (PCI), New Delhi.
Facilities:
Laboratories: The institutes have inbuilt well maintained and fully equipped laboratories.
Library: The book shelves are stuffed with all the old and new versions of books related to their courses and out of it.
Cafeteria: The institutes under the university also have specific cafeterias within the premises. The food and snacks served in the cafeterias are freshly made and left overs are disposed of the other day.
Computer Labs: The computer labs are well maintained with ample space and seating arrangements.
Sports: The playground is available for any sport that interests the students like cricket, football, volleyball, Basket ball, badminton, tennis, etc.
Bank Facility: Very recently Indian Bank has established a Branch inside Geetanjali University Campus.
GYM: These gymnasiums have free admissions anytime and students are willingly coming in to themselves fit. The instructors' keep strict watch over the students so that nobody gets ill affected because of over workouts, etc.
Gallery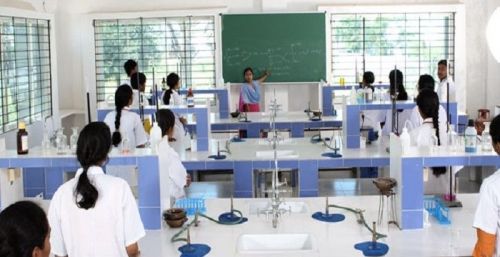 Reviews
No reviews received yet.
Be the first to add review