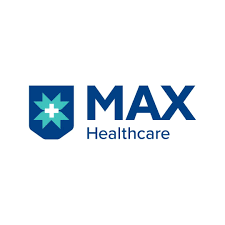 Fellowship in Pediatric Echocardiography
Duration: 1 Year(s)
Max Super Speciality Hospital, Saket, New Delhi
New Delhi, Delhi, India
319 Views
Course Specialty
Pediatric Echocardiography
Overview
Max Fellowship in Paediatric Cardiac Echocardiography aims preparing the candidates regarding all aspects of congenital and Paediatric heart diseases. It is a module based program where in the candidate is expected to complete all modules and be assessed at the end of module completion.
At the completion of the course over a period of 6 months the candidate is not only expected to have theoretical understanding of all aspects of Paediatric Cardiac echocardiography but also to have practical knowledge of the subject of the full course. We propose to create physicians well versed with all aspects of paediatric and congenital heart disease at the end of the course curriculum.

To provide 6 month all round training and experience in all areas of Paediatric Cardiac echocardiography.
To develop practical skills in non-invasive Paediatric Cardiology.
To develop a systematic approach to the patient's problem and decision making skills in management.
To perform and interpret various diagnostic and therapeutic procedures.
To obtain experience in scientific data collection, analysis interpretation publication and medical audit.
Research in the field of Paediatric Cardiac echocardiography and research methodology.
Accomodation:
Hostel Facility
Eligibility
Candidate should have completed DM / DNB Cardiology.
Minimum Education
DM Cardiology
DNB Cardiology
Admission Process:
Interested candidates can contact through email or contact number and inquire about the application process.
Similar Courses