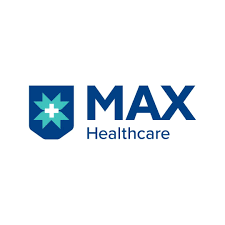 Fellowship in Musculoskeletal Oncology
Duration: 1 Year(s)
Max Super Speciality Hospital, Saket, New Delhi
New Delhi, Delhi, India
918 Views
Course Specialty
Orthopedic Oncology
Overview
The one year fellowship program will involve the clinical training of fellow in the management of bone and soft tissue tumors. The fellow will be stationed at Max Hospital, Saket, attached to the musculoskeletal surgical oncology unit. He/ She will be expected to do ward rounds, attend tumor board meetings/ outpatient clinics/ specialty clinics/ (ORPs) orthopedic- radiology- pathology meetings, seminars and journal clubs and perform minor and major surgical procedures.

The fellowship curriculum is designed in a way that by the end of one year program, the fellow should be competent enough to do all initial evaluation, staging, and work up of a patient with suspected bone/ soft tissue tumor. Fellow should also be able to perform minor surgical procedures independently involved in the care of a patient with bone and soft tissue tumors. He/ she is expected to have acquired reasonable skills to pick up all surgical acumen required to perform all major surgical procedures in the field of orthopedic oncology.
Accomodation:
Hostel Facility
Faculty
Dr Harit Chaturvedi
Dr Akshay Tiwari
Eligibility
The applicant should have a post graduate degree in orthopaedics and well versed with all theoretical and practical aspects including surgical procedures of general orthopaedic surgery. He should also have a basic idea of orthopaedic oncology principles that are included in all post graduate orthopaedic curricula.
Minimum Education
MS Orthopaedics
DNB Orthopedics
Admission Process:
Interested candidates can contact through email or contact number and inquire about the application process.
Similar Courses