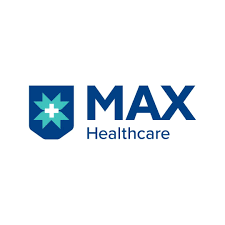 Fellowship in Interventional Pulmonology
Duration: 1 Year(s)
Max Super Speciality Hospital, Saket, New Delhi
New Delhi, Delhi, India
1215 Views
Course Specialty
Interventional Pulmonology
Overview
The Fellowship involves hands on experience in Pulmonology procedures with a focus on bronchoscopy which makes the candidates self-competent to perform all pulmonary procedures. Upon completion of training the fellow will be ready for a career.
During the course of the fellowship, the trainee will advance from participation in procedures under very close supervision to almost independent activity when experienced. Fellows will imbibe professionalism as a culture: Coordinate the team activities,help provide timely updates to the consultants , establish leadership when consultant is absent, be polite and learn to make themselves available as a consultant to other physicians who ask for help or advise --Write well organized logical notes-- Complete discharge summaries in a timely and organized fashion.
The diverse clinical experience at Max Hospital is combined with close faculty supervision and a curriculum which will stimulate the intellectual curiosity and development of the interpersonal and professional skills of the trainee.
It is hoped that the training programme and environment will help the fellow to inculcate a culture of respect, compassion and empathy for patients.
Opportunities are offered and trainees will be encouraged to participate in clinical research and present at least one paper / poster and at least one article to be published in an indexed journal during the fellowship.
Hands on experience in Pulmonology procedures with a focus on bronchoscopy (Flexible/Rigid) - including all sorts of latest interventional bronchoscopic procedures
Fellows are certified in each procedure with documented supervision of successful completion of the required number as documented in the Log Book.
Accomodation:
Hostel Facility
Eligibility
Candidates should have completed a clinical training progamme/ residency in respiratory medicine (MD / DNB/ DTCD).
Minimum Education
DNB
MD (Doctor of Medicine)
DTCD (Diploma in Tuberculosis and Chest Diseases)
Admission Process:
Interested candidates can contact through email or contact number and inquire about the application process.
Similar Courses