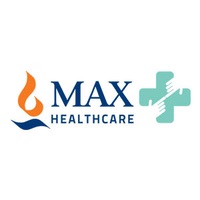 Fellowship in Hand surgery and Microsurgery
Duration: 1 Year(s)
Max Super Speciality Hospital, Patparganj, New Delhi
New Delhi, Delhi, India
550 Views
Course Specialty
Hand Surgery
Overview
The goal of the Hand Surgery and Microsurgery Fellowship of the Departments of Plastic Surgery and its affiliates is to prepare physicians for a career in Hand surgery either as clinical surgeons or academic surgeons. It is the goal of the program to recruit outstanding men and women who desire to become leaders in their community or academic program.
It is our goal for the resident/fellow to be competent in the knowledge of the practice of Hand surgery, to carry out this practice in a professional and ethical manner, to develop skills for continuing and self-reflective education in the field of hand surgery, and to understand hand surgery in the context of the healthcare system in which they will practice.
The goal of Hand and Upper Extremity Fellowship is to optimally prepare surgeons-in-training to render contemporary, compassionate and responsible care for all pathologies afflicting the hand, wrist, while inspiring the fellow to give back to the specialty through engagement in scientific inquiry and practice as a life-long learner and teacher.
Training emphasizes traumatic and acquired conditions of the hand, wrist, forearm, elbow, arm, and shoulder including peripheral nerve disorders, microsurgical training in collaboration with Plastic Surgery, brachial plexus, lymphedema, fractures, fingertip, replants, crush, joint replacement of the hand, wrist and congenital hand surgery. Hence, the program provides a mix of basic hand surgery and complex hand surgery conditions.
Accomodation:
Hostel Facility
Eligibility
The Eligibility Criteria is any medical graduate with DNB/MCh Plastic Surgery or DNB/MS Orthopedics.
Minimum Education
DNB
MS Orthopaedics
MCh Plastic Surgery
DNB Orthopedics
Admission Process:
Interested candidates can contact through contact number and inquire about the application process.
Similar Courses