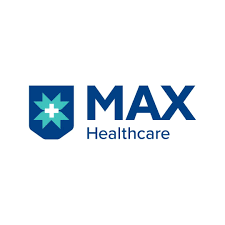 Fellowship in Clinical Cardiac Electro Physiology
Duration: 1 Year(s)
Max Super Speciality Hospital, Saket, New Delhi
New Delhi, Delhi, India
175 Views
Course Specialty
Cardiology
Overview
To fully learn the indications, contraindications, risks, limitations, sensitivity, specificity, predictive accuracy, and appropriate techniques for the evaluation of patients with a wide variety of rhythm disorders including:

Sinus node dysfunctions
AV and intra-ventricular block
Supra-ventricular arrhythmias
Ventricular arrhythmias
Clinical conditions including unexplained syncope, aborted sudden death palpitations, WPW syndrome, Long QT syndrome
Conditions leading to non-pharmacologic modalities of arrhythmia therapy (e.g. ablation, ICD implantation, surgery).

The content will be gained during educational conferences and teaching rounds, outpatient longitudinal clinic experience, outpatient/inpatient consultations, pacemaker clinic, ICD clinic, care of patients before, during and after electrophysiologic studies, preoperative and postoperative arrhythmia management, and by the performance and analysis of noninvasive and invasive tests, including electrophysiologic studies, electrocardiography, therapeutic electrophysiologic procedures, pacemaker implantation, defibrillator implantation, and arrhythmia surgery. By the time of completion of training, the fellow will be expected to have become highly proficient in all aspects of clinical cardiac electrophysiology. In addition, the fellow will formulate a research hypothesis and design and perform a research project to test all hypotheses.
Accomodation:
Hostel Facility
Eligibility
Candidate should have Completed Post DM/DNB Cardiology or equivalent
Minimum Education
DM Cardiology
DNB Cardiology
Admission Process:
Interested candidates can contact through email or contact number and inquire about the application process.
Similar Courses