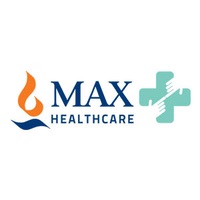 Fellowship in Aesthetic Surgery
Duration: 1 Year(s)
Max Super Speciality Hospital, Patparganj, New Delhi
New Delhi, Delhi, India
787 Views
Course Specialty
Cosmetic Surgery
Overview
The duration of fellowship is 12 months in Max Super Specialty Hospital and the candidate admitted to the training programme shall pursue a regular course of training (on whole time basis) in the concerned recognized institution under the guidance of recognized post graduate teacher for assigned period of the course.
The purpose of the fellowship is to help the Fellow develop an understanding of surgical and medical practices with training emphasizing all aspects of aesthetic surgery and medicine.
The fellow should expect a complete experience of aesthetic clinical practice including comprehensive management of aesthetic patients, pre-operative diagnosis and assessment, treatment planning of procedures and assisting as well as individually performing treatments.
The 1 year program contains different modules, each of which includes a complete theoretical and practical cover of all aspects entailing in preventive and corrective aesthetic medicine including - basic principles of aesthetic medicine and surgery, use of nutraceuticals/cosmoceuticals, chemical peels, botox, dermal fillers, lasers, PRP therapies, mesotherapy, hair loss management and hair transplant as well as surgical corrections including- blepharoplasties, scar revision, face lift, aesthetic rhino-plasty and genio-plasties, liposuction, fat grafting and body contouring techniques.
On completion of the program the fellow is expected to have developed a complete comprehensive knowledge of all treatment methods, with clinical expertise in the diagnosis and management of aesthetic patients and be able to render contemporary, compassionate and responsible care in all aspects of aesthetic medicine and surgery.
Accomodation:
Hostel Facility
Eligibility
The Eligibility Criteria is any postgraduate holding Maxillofacial surgery, Plastic Surgery or Dermatology qualification
Minimum Education
MCh Plastic Surgery
MD Dermatology
Similar Courses