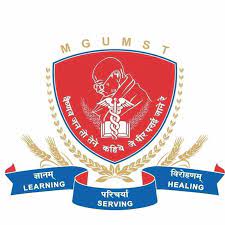 DM Neurology
Duration: 3 Year(s)
Total Seats: 5
Mahatma Gandhi Medical College and Hospital (MGMCH), Jaipur
Jaipur, Rajasthan, India
111 Views
Course Specialty
Neurology
Affiliation
Mahatma Gandhi University of Medical Science and Technology, Jaipur
Overview
The scope of this Department includes investigations and treatment of diseases involving central and peripheral nervous system. The Department provides treatment for various outpatient (headache, stroke, Parkinsonism and movement disorders, epilepsy and dementia) and inpatient ailments (Neuro-infections, refractory epilepsy, stroke, Neuro-muscular disorders along with ICU and HDU care).
Department has also been performing various Diagnostic and therapeutic Neuro-interventions including Diagnostic cerebral angiography. Recent treatment modalities like Thrombolytic therapy for stroke patients and Botulinum toxin therapy for focal dystonia are also available in the center.
Fee (INR):
950000 (Annual)
Stipend (INR):
Yes, as per with the Government Medical Colleges in Rajasthan.
Accomodation:
Hostel Facility
Eligibility
The candidate seeking admission for D.M. courses in any subject must posses recognized the degree of MD (or its equivalent recognized degree) in the subject specified in the regulations of the Medical Council of India from time to time.
Admission Process:
The DM courses are three year courses and the entrance examination is conducted on yearly basis through NEET.
Similar Courses