Continental Hospitals, Nanakaramguda, Hyderabad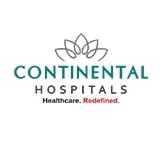 Continental Hospitals, Nanakaramguda, Hyderabad
Hyderabad, Telangana, India
About
Continental Hospitals is a NABH and JCI accredited facility in Hyderabad offering multispecialty, tertiary and quaternary care services. The hospital has Green OT, Level 3 NICU and PICU, and is known for it's efficient critical care team. Continental Hospitals is a part of IHH Healthcare, a leading premium integrated healthcare provider with a network of 84 hospitals and more than 16,000 licensed beds.
Specialties:
Breast Cancer
Dental and Maxillofacial Surgery
ENT & Audiology
Gastroenterology and Liver Sciences
Liver Transplant
Kidney Transplant
Nephrology & Dialysis
Hematology & BMT
Urology
Gallery
Reviews
No reviews received yet.
Be the first to add review