Bihar College of Pharmacy, Patna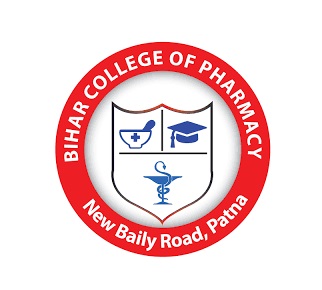 Bihar College of Pharmacy, Patna
Patna, Bihar, India
About
Bihar College of Pharmacy established in the year of 1979 is one of the best institutions for the students who want to pursue an excellent career in Pharmacy. Bihar College of Pharmacy is permanentally affiliated to Magadh University, Bodh-Gaya, Pharmacy Council of India, New Delhi and also Approved by All India Council For Technical Education, Ministry of Human Resources Development, Govt.of India, New Delhi & Department of Health , Govt .of Bihar. The College has already been recognised under section 2(f) and 12(B) of the University Grant Commission Act, 1956 by the University Grant Commission, Government of India
Facilities:
Computer Lab: The college has advanced computer lab with more than 30 computer terminals installed and connected with high-speed broad band internet. The facility is availed by students, faculty and staff members for their research, teaching and learning activities.
Library: The college library provides a rich collection of more than 5000 documents including books (theory & practical), journals (print & e-journal), postgraduate theses & dissertations, undergraduate projects, industrial training and CDs/DVDs in the fields of pharmaceutical sciences.
Seminar Hall: The College has a big Seminar Hall which has an accommodating capacity of more than 200 students and it is equipped with high speed networking equipment, LCD projectors, overhead projectors.
Hostel Facility: Hostels for boys exist in the campus, however, a separate hostel for girls are spread over two blocks outsourced at 5 Kms from the college campus on Baily Road, Patna. Clean and hygienic mess facility is provided to hostellers, from breakfast to dinner.
Sports: The College has a separate sports department, which organizes time –to-time sports meets and inter-college competitions.
Gallery
Reviews
No reviews received yet.
Be the first to add review