Bihar Acupressure Yoga College (BAYC), Patna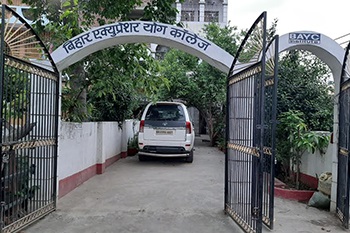 Bihar Acupressure Yoga College (BAYC), Patna
Patna, Bihar, India
About
Indian Council of Accupressure Yoga International board of Alternative Medicine & Naturopathy Affiliated to the Open University for Complimentary Medicine, Medicina Alternativa, Colombo Sponsored by Boudh Samaj Polypathy Accupressure, Accupressure, Acupuncture, Magneto Therapy, Yoga, Naturopathy, Reiki have been adopted by Ayush Department, Ministry of Health & Family Welfare, Govt. of India.
Affiliation
National Board of Examination (NBE) - New Delhi
Gallery
Reviews
No reviews received yet.
Be the first to add review