Batra Hospital and Medical Research Centre (BHMRC), New Delhi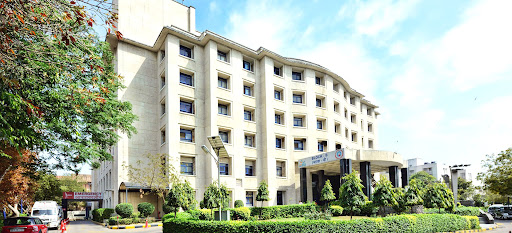 Batra Hospital and Medical Research Centre (BHMRC), New Delhi
New Delhi, Delhi, India
About
Batra Hospital & Medical Research Centre established in 1987 by Ch. Aishi Ram Batra Public Charitable Trust with an infrastructure comprising of 500 beds, 14 Operation Theatres, 110 ICU beds, 24x7 Emergency facilities, full range of state-of-the-art diagnostic laboratories and comprehensive rehabilitation facilities. Batra Hospital is the capital's first multi-specialty private hospital of Delhi. Their aim has always been to bring world-class medical care within the reach of a common man. Over the years it has progressed bringing in the latest and the most modern medical care in critical and life threatening areas. Today the hospital offers a tertiary level care in 42 specialities and has assembled the finest medical talent – Physicians, Surgeons, Nursing Professionals and Technicians. The skills of their Medical Professionals are enriched with international experience. This is line with the continuing ethos of the hospital to combine the best medical care with warmth and tenderness which is essential to the healing process. Batra Hospital also provides proper in-campus accommodation facility to their Consultants, DNB Doctors & Nursing Staff. They are made to feel at home, having all the basic amenities available.
Specialties:
Anaesthesiology, Critical Care & Pain Clinic
Dialysis and Kidney Transplant Centre
Orthopedic & Joint Replacement Centre
Dentistry and Maxillofacial Surgery
Skin and Dermatology
General and Laparoscopic Surgery
Hematology
Obstetrics, Gynecology and IVF
Pediatrics and Neonatology
Urology
Affiliation
National Accreditation Board for Hospitals and Healthcare Providers (NABH)
National Accreditation Board for Testing and Calibration Laboratories (NABL)
Gallery
Reviews
No reviews received yet.
Be the first to add review