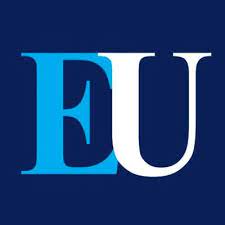 Bachelor of Science (B.Sc) in Optometry
Duration: 4 Year(s)
Era University (EU), Lucknow
Lucknow, Uttar Pradesh, India
50 Views
Course Specialty
Optometry
Affiliation
Era University - Lucknow
Overview
B.Sc. (Bachelor of Science) in Optometry is a vision care training programme that teaches students the skills required to work as an optometrist. Optometry is a demanding, interesting, and extremely rewarding profession with a wide range of career options. An optometry graduate performs health assessments, provides clinical advice, prescribes spectacles or contact lenses, and, when needed, refers patients for additional treatment.This program typically teaches students about the structure and function of the eye, as well as common eye illnesses and treatments. Students develop significant research and analytic abilities, as well as the mathematics needed to correct eyesight, while also gaining valuable experience for their future jobs as practising optometrists.
Accomodation:
Hostel Facility
Eligibility
He/she has passed the Higher Secondary (10+2) or equivalent examination recognized by any Indian University or a duly constituted Board with pass marks in Physics, Chemistry, Biology or Mathematics after completing 12th class/ 10 +2 of CBSE or equivalent with minimum aggregate of 50% marks in physics chemistry and biology provided the candidate has passed in each subject separately.
Candidates who have studied abroad and have passed the equivalent qualification as determined by the Association of Indian Universities will form the guideline to determine the eligibility and must have passed in the subjects: Physics, Chemistry, Biology or Mathematics and English up to 12th Standard level.
Candidates who have passed the Senior Secondary School Examination of National Open School with a minimum of 5 subjects with any of the following group subjects. A. English, Physics, Chemistry, Botany, Zoology B. English, Physics, Chemistry, Biology and any other language
He/she has attained the age of 17 years as on - (current year) & maximum age limit is 30 years.
He/she has to furnish at the time of submission of application form, a certificate of Physical fitness from a registered medical practitioner and two references from persons other than relatives testifying to satisfactory general character.
Admission to B. Opto course shall be made on the basis of eligibility and an entrance test to be conducted for the purpose. No candidate will be admitted on any ground unless he/she has appeared in the admission test and interview.

Entrance test, to be conducted by the university as per the syllabus under 10 +2 scheme of CBSE, subject-wise distribution of questions will be as 30% in Physics, 30% in biology, 30% in Chemistry, 5% in English (Language & Comprehension) and 5% in General Awareness about health related methods.
Successful candidates on the basis of written Test will be called for the interview & shall have face an interview board. The interview board will include the Head of the Department of medical imaging (Chairman of the Board) along with the Principal / chief faculty as well Page 7 as Chief of MRIT apart from other nominees, whose recommendations shall be final for the selection of the students.
During subsequent counseling (s) the seat will be allotted as per the merit of the candidate depending on the availability of seats on that particular day.
Candidate who fails to attend the Medical Examination on the notified date(s) will forfeit the claim for admission and placement in the waiting list except permitted by the competent authority under special circumstances.
Admission Process:
Applicants need to apply online through the university's website and submit the required documents to complete the application process.
Similar Courses