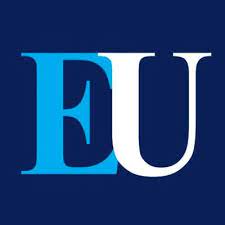 Bachelor of Pharmacy (B.Pharm)
Duration: 4 Year(s)
Era University (EU), Lucknow
Lucknow, Uttar Pradesh, India
19 Views
Course Specialty
General Pharmacy
Affiliation
Era University - Lucknow
Overview
Bachelor of Pharmacy (B.Pharma.) is a four-year undergraduate program that provides knowledge about the methods and processes of medication preparation as well as how medicine and drugs are dispensed. Anyone interested in becoming a pharmacist must complete this course in order to gain a thorough and in-depth understanding of this science.The programme is structured into eight semesters based on study and practical sessions in which students acquire valuable knowledge about science and legislation related to pharmaceutical production, distribution, and sales. After completing the course, students will be able to work as a professional pharmacist or start their own manufacturing facility. A pharmacy degree offers a wide range of career opportunities, and it is projected to grow in popularity in the coming years since there is a high demand for healthcare professionals who can create pharmaceuticals to treat a variety of diseases and deficits.Because of its unique teaching methods, Era University stands out among other institutions, and as more aspiring students choose this program, its reputation as one of the best B. Pharmacy colleges in Lucknow strengthens.
Fee (INR):
139000 (Annual)
Accomodation:
Hostel Facility
Eligibility
Candidate shall have passed 10+2 examination conducted by the respective state/central government authorities recognized as equivalent to 10+2 examination by the association of Indian universities (AIU) with English as one of the subjects and Physics, Chemistry, mathematics (PCM) and or Biology (PCB/PCMB) as optional subjects individually. Any other qualification approved by the Pharmacy Council of India as equivalent to any of the above examinations.
B. Pharm Lateral Entry (to third semester): A pass in D. Pharm course from an institution approved by Pharmacy Council of India under section 12 of the Pharmacy Act.
Provided that a student should complete the age of 17 years on or before 31st December of the year of admission to the course.
Admission Process:
Applicants need to apply online through the university's website and submit the required documents to complete the application process.
Similar Courses