AR College of Pharmacy and GH Patel Institute of Pharmacy (ARGH), Anand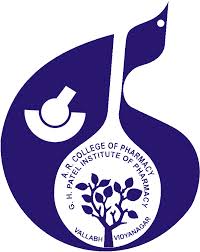 AR College of Pharmacy and GH Patel Institute of Pharmacy (ARGH), Anand
Anand, Gujarat, India
About
One of the oldest (Existing since 1981) and Premiere institute in Gujarat aims to providing an opportunity to study in Diploma in Pharmacy, Bachelor in Pharmacy, Master in Pharmacy and Doctorate in Pharmacy ARCP nurtured students not only from Gujarat but also outside from Gujarat. With the Well furnished and well equipped labs, library with more than 20000 books- journals, Qualified & Dedicated teaching faculties & infrastructural facilities that the college has, we are aiming for higher growth in all fields.
Facilities:
Laboratories: These well furnished laboratories cater to the practical requirements of subjects : Technology of Drugs & Cosmetics, Biopharmaceutics & Dosage Form Design, Biological Pharmacy, Physical Pharmacy, Dispensing Pharmacy, Pharmaceutical Engineering (Unit operations) and Engineering Drawing. Postgraduate Laboratory is equipped with air conditioner and instruments required for formulation and evaluation of various dosage forms like USP dissolution apparatus, Stability testing Chamber, Brookfield viscometer, double beam UV/ Visible Spectrometer, digital friabilator etc. to evaluate the performance of Characteristic.
Library: The institute has well spacious library having 18125 no. of volumes of books covering each subject. 28 national , 8 international journals and e-journals (186 International/National journals)are available in library.
Hostel Facility: Institute has separate in campus hostel facilities for Boys and Girls. A modern, 50 students capacity hostel for both with excellent amenities and mess facility (Girls) has been provided within 200 mtr. distance. Students opting to stay in the hostel have to book their room at the earliest, as allotment is on a first come basis.
Gallery
Reviews
No reviews received yet.
Be the first to add review