Ahalia Foundation Eye Hospital (AFEH), Pattambi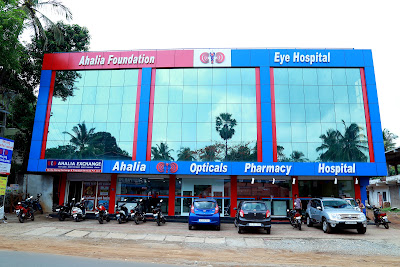 Ahalia Foundation Eye Hospital (AFEH), Pattambi
Pattambi, Kerala, India
About
Ahalia foundation eye hospital is a 100 bedded super specialty eye hospital. We are currently doing around 25000 surgeries including 12000 free surgeries a year. Ahalia foundation eye hospital has been a leading eye care provider established in Abu Dhabi as an ordinary G.P. clinic in the year 1984 to provide quality health care. We are glad to inform you that our facility in Palakkad is the first JCI accredited hospital in Kerala.
Specialties:
Cataract
Diabetic Retinopathy
Corneal Transplantation
Glaucoma
Low Vision Clinic
Neuro – Ophthalmology Clinic
Orbit and Oculoplasty
Pediatrics & Squint
Pink Eyes (Conjunctivitis)
Prosthetic Eye
Uveitis Clinic
Gallery
Reviews
No reviews received yet.
Be the first to add review